Getting on top of my comic book reading… kind of
It's no secret I have favourites. Of all the X-Men titles, X-Men : Gold is the one I like most, and now I hear it's coming to an end? Booooooo. BOOOO Comic Book Universe! Why do you keep doing this to me?
Batgirl #26 was great. First off, that variant cover just took my breath away. And the storyline hinting at a return for Babs to the wheelchair? Not at all light and uplifting, but something I am excited to explore.
The second Annual issue took me by surprise – I'd never heard of James Gordon Jr., and at first was convinced his character had been added as a new creation, but no, apparently this is a legit thing.  It's just not safe to consider yourself a fan of anything or anyone these days.
---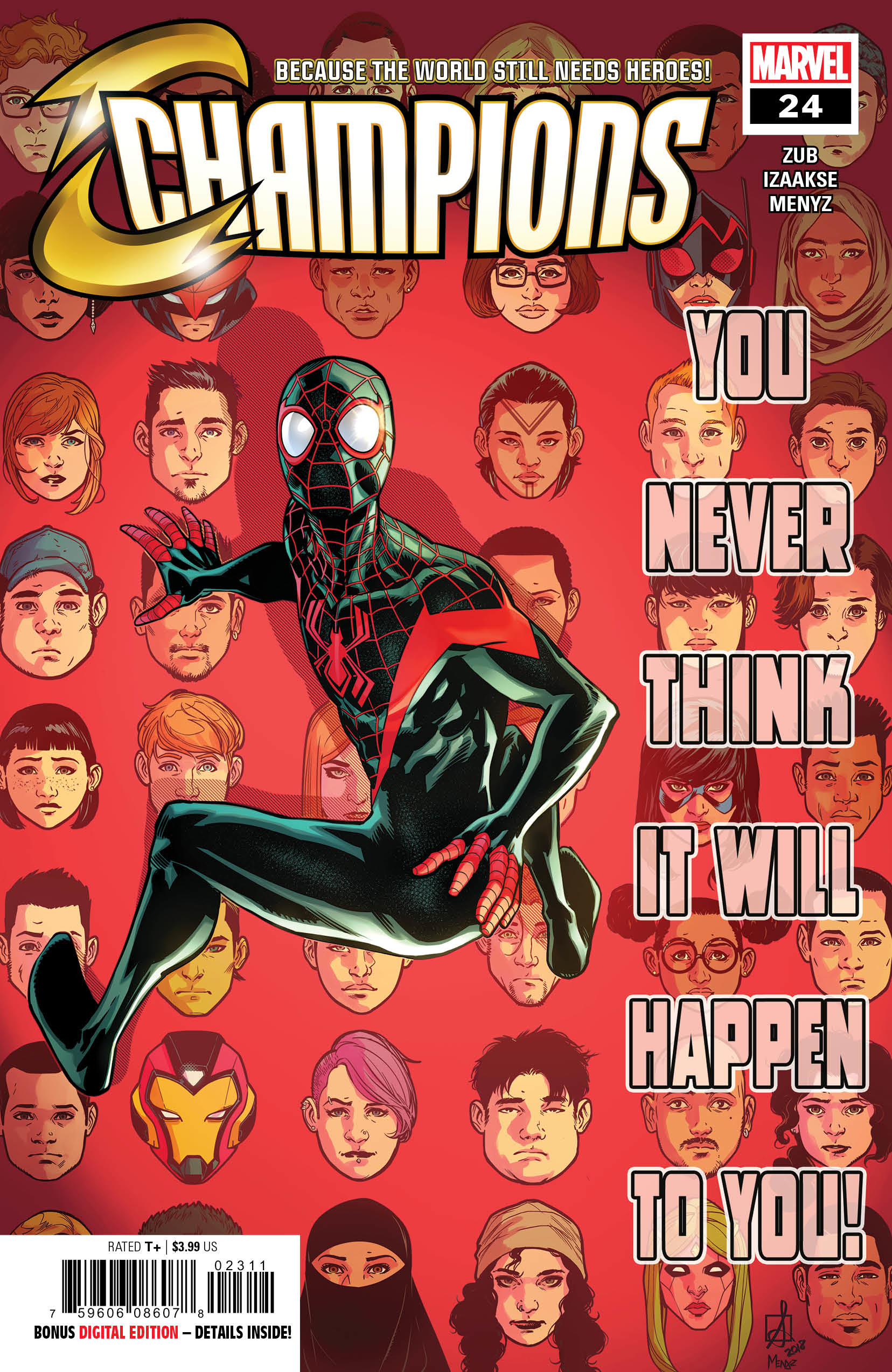 Champions also takes on a darker subject matter this month, touching on the topic of school shootings and survivor's guilt. Not something I can relate to exactly given where I'm located, but that doesn't stop me from recognizing that this is such an important, urgent topic especially for anyone based in the US.
---
I thought Black Badge was going to be a boy scout story, like… Lumberjanes or something. Noooooope. Turns out it's hella heavy and involves espionage and politics and who knows what else. That was… unexpected, to say the least.
---
My shipment this month does include titles that aren't sordid – I hope, anyway. This could very easily go downhill. But for now, this modern retake of Nancy Drew was actually so much fun. I find modern updates to be so forced, cramming in social media, or cyber-bullying, or other "current day social issues" teenagers face…. but this one felt like quite a natural update. I like the way Bess and George feature as "old friends rediscovered", which makes for an interesting dynamic. And y'all know I am always down for some Hardy Boys magic!
---
Scales and Scoundrels draws to a close, and while it's not a bad ending by any means, issue #9 will always be the standout for me from this title. Really, I recommend it just for that one bit alone. Such beautiful storytelling.
---
I am not a romance lover (see my upcoming discussion about this with regards to dramas), and Runaways this month took a strangely heavy (for me) detour into Romance-land. I'm not sure I like where things are headed, especially for Gert, but the series hasn't disappointed thus far so I'll give it the benefit of the doubt…… for now.
---
I have a couple of other titles to catch up on, but I finally seem to be on track to clearing this backlog. Hopefully I haven't just jinxed myself with that statement!