Books – 2017, week 52
A slightly delayed round up of what I read in the last days of 2017!
As predicted, it was a slow week on the literary front. A lot of time was spent with family, and trying to wrap things up before the end of the year, but I did manage to squeeze in some books.
---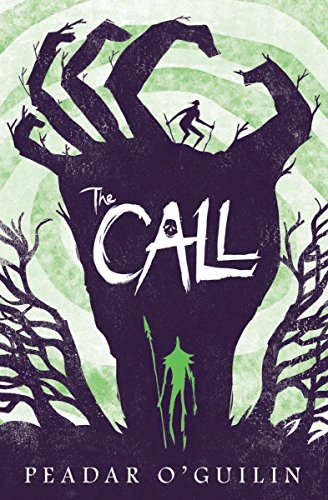 Our head librarian read The Call by Peadar O'Guilin recently and told her classes about it, and the kids have been mental about it ever since. I've never seen so many children quite so desperate for a book…. ever, really. I imagine this is what it must have been like to be a school librarian when Harry Potter first hit it big.
I catalogued this book, and the first page actually really hooked me in – think Hunger Games, but Katniss has polio and can't run very fast. Also all the other kids in the field are actually superhuman faeries. Also she doesn't know exactly when she'll be thrown into battle, just that it could happen any time, anywhere. Also she has to watch most of her friends die as she waits her turn.
I enjoy good dystopian novels, and I had high hopes for this one, so when I saw a copy somehow still on the shelves during Christmas break, I took the chance to read it – unfortunately, it's not quite my cup of tea. Especially the ending – the plot seems to go completely off script at one point. I suppose it's because this is part of a series (the second book is apparently out in May), but I really thought I was being set up for faux-Katniss to solve the actual issue of The Call. Spoiler alert: she does other great things, but that's not one of them.
I only gave it two stars on Goodreads, mainly because it reaaaally didn't live up to my expectations.
---
I collected the latest shipment of comic books a bit early this time (I usually stop by the store early in the month) and while I was disappointed not to get a chance to chat with some familiar faces, the staff members I didn't recognize proved how consistently good the service there is by surprising me with the latest graphic novel from Ben Aaronovitch's River of London series.
I mean, okay, fine, this is probably more a testament to how attuned the owner is to what his customers want, but still. I hadn't actually asked for it, or even realized it was coming out, so it was a really pleasant surprise (also I always get a cheap thrill at seeing my name on the price tag when a book has been reserved just for me – like a boss).
It's not quite as good as some of the other books in this series, so I only gave it 3 stars, but I still had a good time reading it.
I'm trying to show some self restraint and not pre-order the new novella in this series (already out in hardback) at least until I've made my way through my birthday book haul, but… well… let's see if 2018 is the year I finally develop some self-discipline.
---
I love graphic novels and comics, but I never really got into mangas very much. I did read all the Case Closed books that we carry in our library (I think we have up till volume 19?) and I remember being quite taken with Oishinbo when I chanced upon it in the public library many years ago… but apart from that, manga's not really my thing. I don't know why, because so many of them have these most ludicrous plot summaries that really really intrigue me.
So, uh, yeah. I somehow ended up reading six volumes of one such bizarre series over the past week. I'm not even really sure how I came across the title in the first place, but a story about a jellyfish obsessed otaku girl who only hangs out with other otaku girls but then somehow gets tricked into a friendship with the extremely attractive cross-dressing son of a politician? That's difficult to resist.
I'm not entirely sure how I managed to read that much of it to be honest. I've been reading it on an app on my iPad, and I've found that I do get much further quicker with e-readers, so that's probably got something to do with it. I can't say for sure whether I'll continue reading this, but it's also been made into an anime and a live action movie, the latter of which I'm very tempted to track down. Either way, it was a fun whirlwind addiction while it lasted.
---
And that's really it! This week marks the first week of a new reading challenge on Goodreads. Last year I wanted to read a book a week, and went well over that goal. This year I'm aiming for a book and a half as my "official" goal, but really, I want to see if I can beat last year's total of 112 books.